HydraPak reservoirs can be somewhat difficult to open when they are brand new. But rest assured, our reservoirs will open! The following steps will walk your through the initial process of opening our reservoir. After the reservoir is open for the first time, it will be much easier to open for the rest of the life of the product.
1. Remove The Slider Top
Grasp the slider top firmly and pull to the side. The slider is directional so be sure to pull towards the closed end of the slider.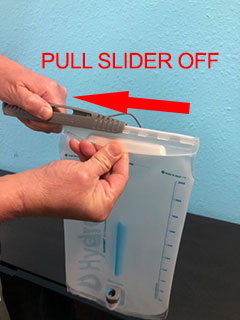 2. Flip The Flap Up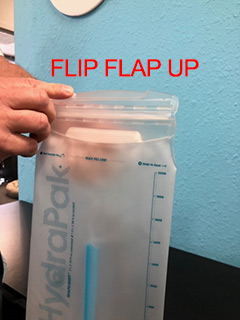 3. Locate The Front Handle
Locate the front handle and place 2 or more fingers underneath.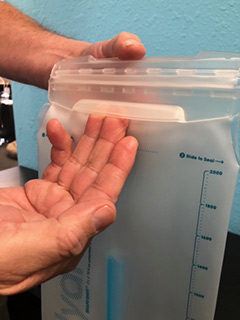 4. Locate The Rear Handle
Look at the back of the reservoir and locate the handle, then place at least a couple of fingers underneath it.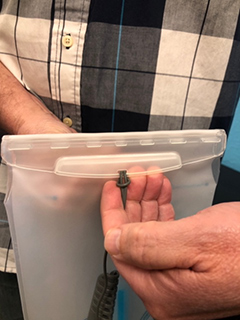 5. Pull The Handles Apart From Each Other
With a firm grasp of both the front and rear handles, pull the two handles apart from each other in opposite directions. A fair amount of force may be necessary so pull hard. Our reservoirs are tough. They can take it!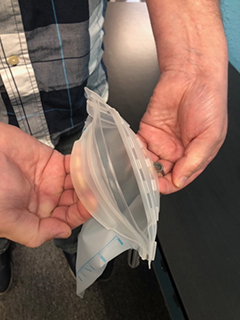 Viola! Your new reservoir has been opened.