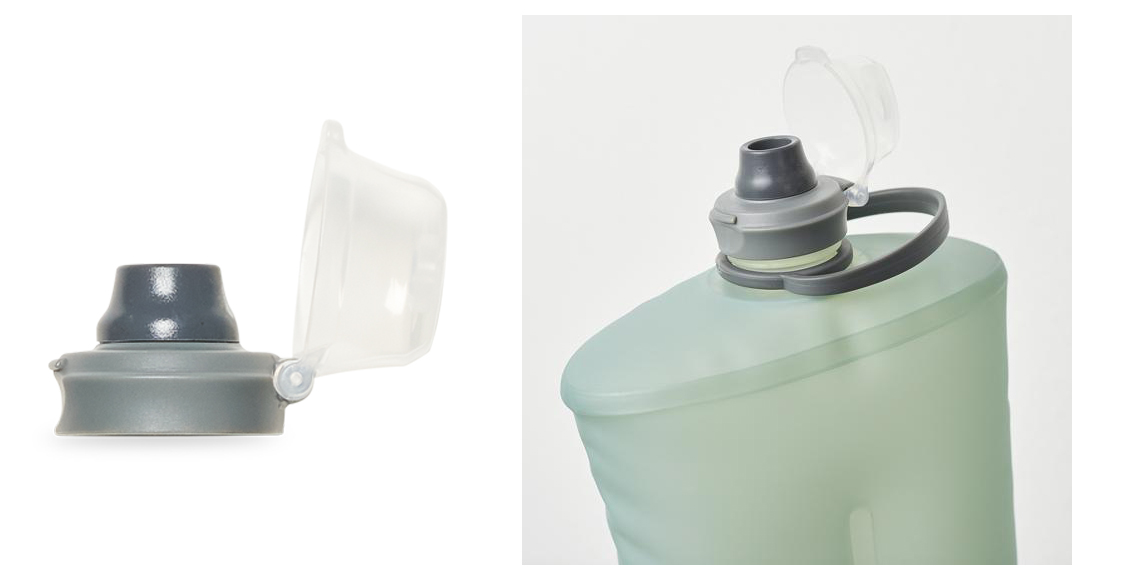 Our new 28mm Flip Cap is a terrific upgrade for our Stow bottles and SF150 Flasks. However, not all year-models are compatible. This guide will help you to identify your product and determine if your product can work with the Flip Cap.
Compatible Models - The models below are compatible but not all generations will work. See below for more details.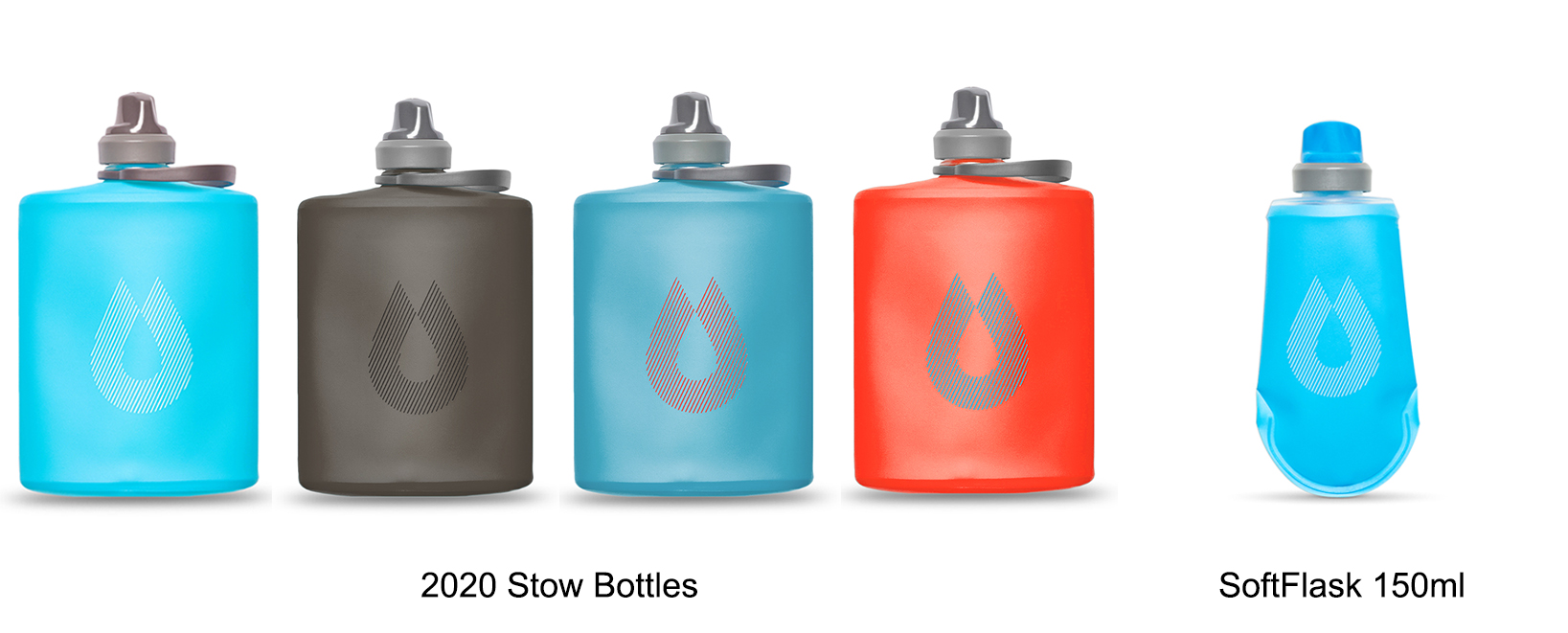 2020 Stow Bottles - Our 2020 Stow Bottles are compatible but our 2019 models are not. To determine if you have a 2019 or 2020 model, look at the back of the Stow and find the Filter Compatible Icon. If you flask has this icon, then it is compatible with the 28mm Flip Cap.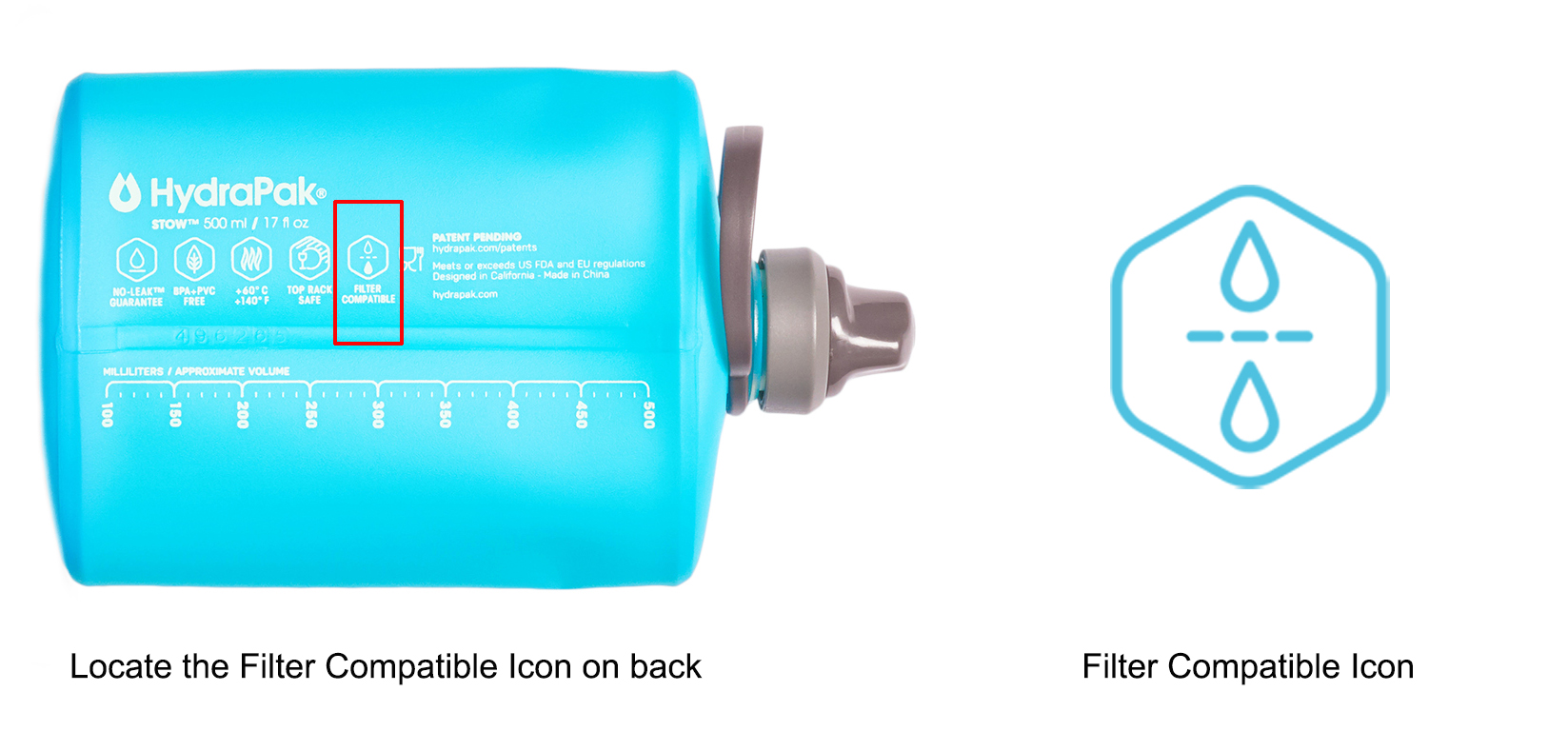 Softflask 150ml - Identification on our SF150 is a little more difficult but it can still be determined by removing the top cap and taking a very close look at the threads. To identify if your flask is compatible, look for visible markings on the threaded nozzle of your flask:

Raised features circled above indicate that your flask is compatible. If the markings are not present, then your flask is not compatible.
Softflask 250 - Unfortunately, the SF250 is not currently compatible with the 28mm flip cap.