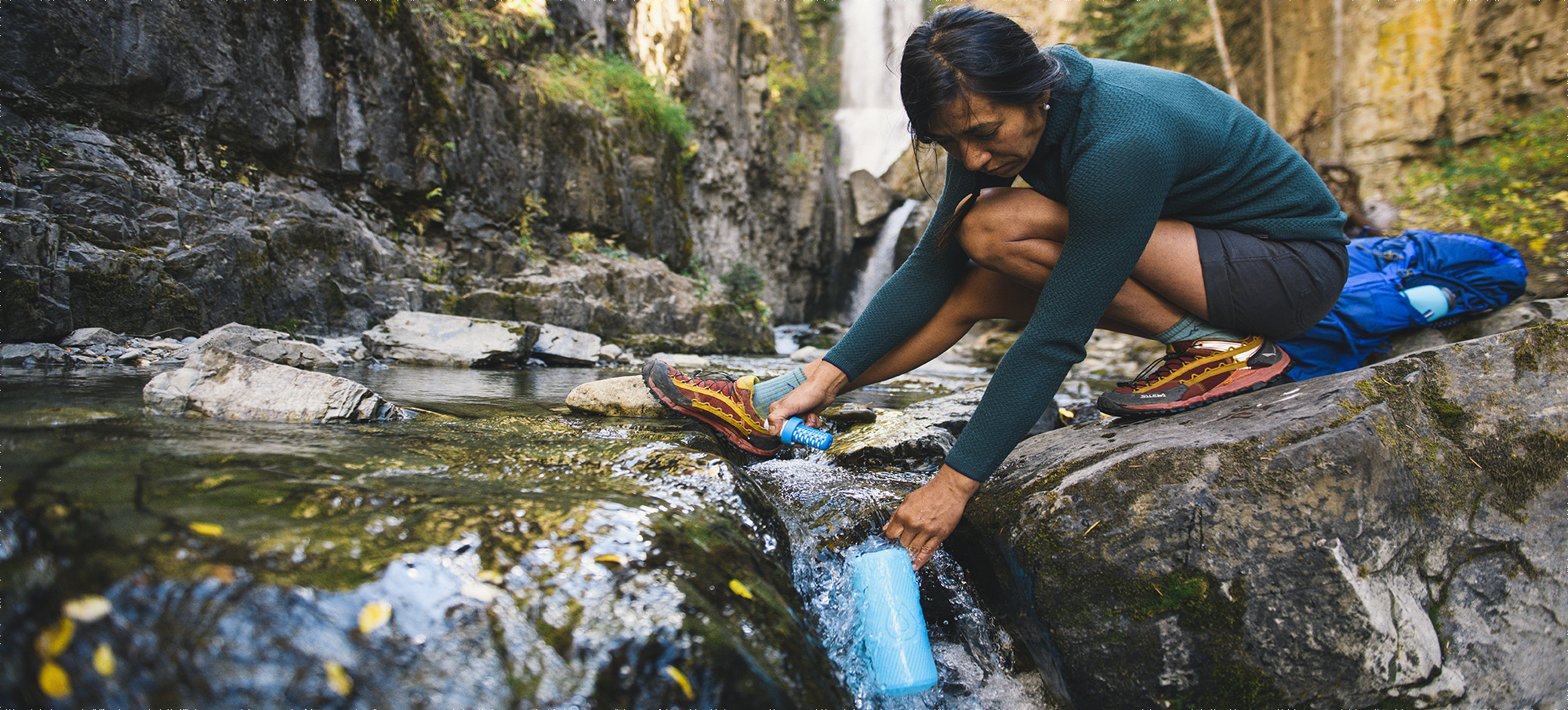 A HydraPak Flux bottle being used in conjunction with a Katadyn BeFree filter
Water treatment is important to maintaining your health in the outdoors. As tempting and pristine as alpine lakes and streams may look, backcountry water sources can contain nasty waterborne bacteria or parasites that could make you sick and your body weak. To keep this from happening, collect the water from the cleanest source available—a flowing river rather than a freestanding puddle—and go prepared with a method to purify the water before you drink it down. To learn more about backcountry water safety, check out our Hydration 101 Blog.
Water filters are a popular choice for purifying backcountry drinking water. Filters come in a wide variety of designs and we are often asked which filters are compatible with our products. To help determine which filter will work best for you, we have grouped filters into 4 categories:
Inline Filters - These attach to our containers by using a drink tube

Direct-Mount Filters - These attach directly to the nozzles of our containers that have threaded top caps

Adapted Filters - These require the use of a special adapter that allows a filter to work with some of our containers

Iodine or Chlorine purification tablets -
Read below to learn more.
INLINE FILTERS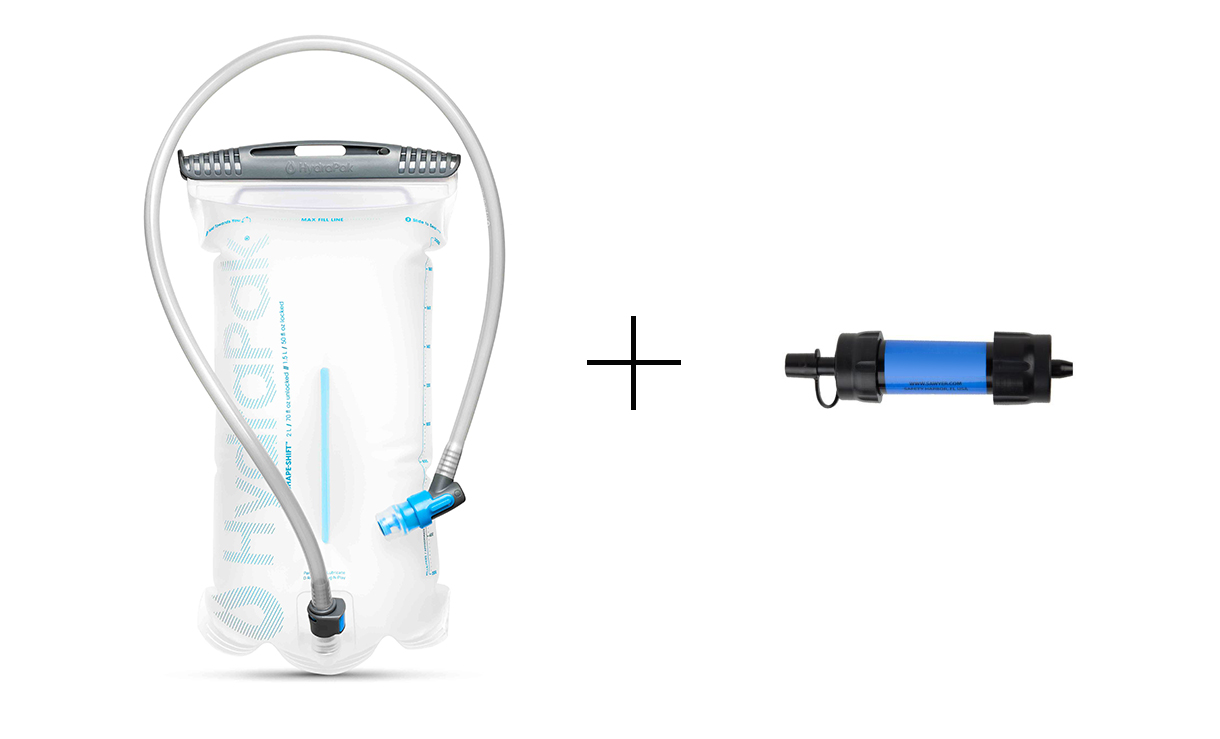 All HydraPak reservoirs can be used with an inline filter
Any container that utilizes a drink tube, such a HydraPak hydration reservoir, can be used with an "inline" filter. These types of filters have a fitting at each end that allow you to connect two sections of a tube to it. Popular filters in this category include the Sawyer Mini, Sawyer Squeeze (with Sawyer inline adapter kit), Platypus GravityWorks, MSR Thru-Link and many others.
To install the filter, you will need to cut the hose with scissors and connect the hose ends to the filter. Since you have to cut the tube, you will want to carefully consider where you want to place the filter. It can be placed down low near the reservoir or higher up the tube so that the filter is over the shoulder. Still another consideration is to remove the bite valve from the tube and place the filter at at the end of the tube and drink directly from the filter.
DIRECT-MOUNT FILTERS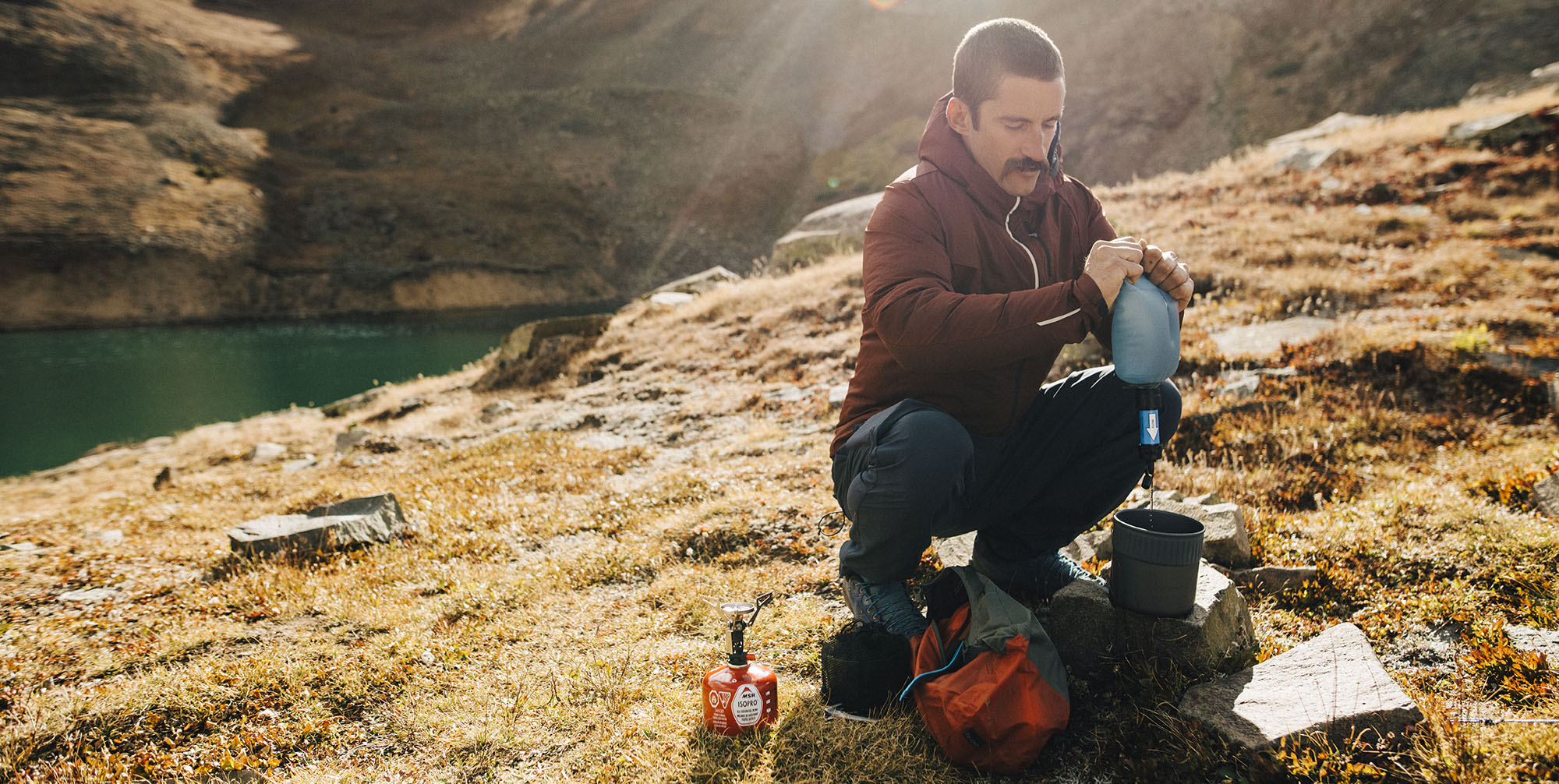 A 1L Stow combined with a Sawyer Squeeze demonstrates a direct connection between a HydraPak container and a water filter
Many of our HydraPak products are compatible with a variety of backcountry water filters that attach directly to the bottle or storage container's threaded top. There are three different sizes of threaded tops in the HydraPak line of products, each is compatible with multiple brands and styles of filters. For your convenience, we have listed some of the available options for each size.
28mm Threaded Top
You can find this on the HydraPak Stow 1L and 500ml bottles (2020 models & newer, look for Filter Compatible icon on the back of the bottle)
Compatible Filters:
42mm Threaded Top
You can find this on the HydraPak Flux bottles, Stash 750ml, Seeker Water Storage containers and our line of UltraFlasks and SkyFlasks.
Compatible filters:
63mm Threaded Top
You can find this on the HydraPak Expedition, Stash 1L bottle and all sizes of our Recon bottles.
Compatible Filters:
ADAPTED FILTERS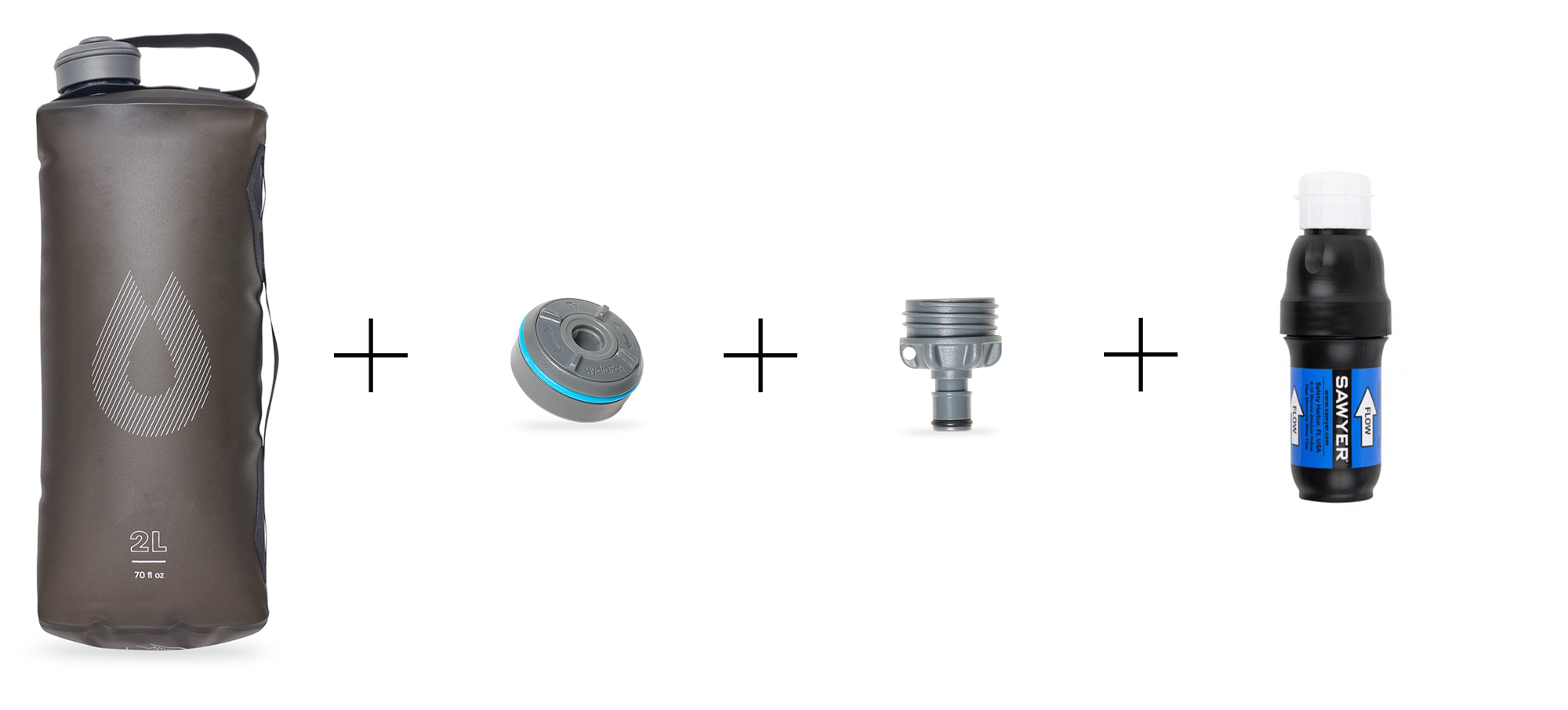 The Sawyer Squeeze filter is an incredibly popular choice for thru-hikers and lightweight backpackers. As such, it has become the industry standard for a compact filter. While the Squeeze will mount directly to our Stow bottles (28mm threads), an adapter and a Plug N Play top cap must be used if you would like to use it with our popular Seeker containers (42mm threads).
The above combination will also work for any of our 42mm diameter products including the Flux bottles, Stash 750ml, and our line of UltraFlasks and SkyFlasks.
Also, the HydraPak 28mm filter adapter will allow a Squeeze to be used with any our Plug N Play products including our reservoirs, Inline Connector, 63mm top cap found on our Expeditions.
PURIFICATION TABLETS
Our hard-plastic bottle, the Recon, is compatible with with Iodine or Chlorine purification tablets.
Unfortunately, our softflasks, Seekers, reservoirs, or other products made from TPU film are not compatible with Iodine or Chlorine solutions. For this reason, we do not recommend using TPU productgs as purification vessels unless it is an emergency situation in the backcountry.